The hidden joy of the Staycation
Over the past year the tourism industry has undergone significant transformations, with numerous changes in how, where and why we choose to travel. Although international trips may not be on the cards for many of us right now, taking a staycation is the perfect way to enjoy travel without leaving the comfort and security of our own countries.
Here at Nezasa, we provide digital solutions that make creating personalised, flexible and interactive domestic travel itineraries more efficient. From scenic road trips to remote countryside escapes, here are some of the reasons why the staycation is becoming the new vacation.
What is a Staycation?
A staycation is a vacation spent close to your home or in your own country rather than travelling abroad. Staycations are on the rise, and this trend is set to continue as changing travel restrictions, unpredictable quarantine rules, safety concerns and the possibility of cancellations are deterring us from booking trips to far-flung holiday destinations.
According to Tripadvisor, nearly 70% of hotel clicks this January were for domestic trips, and a survey showed that 74% of worldwide travellers plan to take at least one overnight domestic trip in 2021. Travel Daily also reported that in June 2020, domestic tourism operators such as self-catering accommodations, campsites and holiday parks in the UK recorded a 127% increase in online bookings compared to their pre-pandemic levels.
Benefits of Staycations
There are an array of benefits to staycations that range from enjoying some much needed rest and relaxation to travelling more sustainably. Domestic travel is one of the ways that we can help to recover the travel industry and boost our local economies, while exploring the highlights and hidden gems of our own countries.
Escape the Crowds
With social distancing measures in place and popular attractions still closed in many destinations around the world, any opportunity to get away from the hustle and bustle of tourist hotspots is being welcomed by travellers. Our love of the outdoors has been revived as we start to move away from urban areas and embrace the wilderness.
In 2020, a survey showed that 83% of British holidaymakers would now prefer to take a break in the UK rather than abroad due to fears surrounding COVID-19, with 74% of respondents stating their top holiday priority as relaxation. Euronews has also said that wellness trips are becoming increasingly popular, with more consumers than ever now focused on looking after their mental and physical wellbeing. Condé Nast Traveller adds that there has been an increased demand for camping and glamping, and that getaways in nature are becoming an excellent way for us to escape, detox and find some peace and quiet during unstable times.
So, whether you choose to pack up your tent and sleeping bag and prepare for a forest holiday, head to a remote cottage or relax in a luxury spa resort, we're sure you're going to have the tranquil trip of a lifetime.
Staycation Ideas
While many of us favour the experience of exploring foreign countries, you can also find unique history, culture and natural beauty right on your doorstep. From charming villages and historic towns to magnificent beaches and breathtaking countryside, there are endless hidden gems that are waiting to be discovered - or rediscovered - wherever you are in the world.
As we mentioned in a previous blog post, self-drives are on the rise, and travelling by car is one of the safest ways to enjoy domestic travel right now. Our TripBuilder tool allows customers to create self-drive templates that can be adjusted and personalised according to the needs of the end consumer, offering increased freedom and flexibility when making travel plans. Additionally, the end consumer can also create their own itinerary from scratch, adding car rental, accommodation options and activities as they like.
The humble road trip looks like it's here to stay, so why not round up some family or friends and discover some of the places you've always wanted to visit but have never had the chance to? What's more, SiteMinder states that the ease and convenience as well as the lower costs involved with domestic trips such as self-drives only adds to their appeal during our current financially unstable times.
Travel Consciously
Due to the negative environmental impacts of the travel industry, sustainability in tourism has become a growing trend in recent years that is set to continue post-pandemic. The European Federation for Transport and Environment stated that almost 5% of global warming is caused directly by the aviation industry, and a study also found that around 8% of greenhouse gas emissions are caused by worldwide travel. Travellers are looking for more eco-friendly alternatives, and staycations can provide just that.
Domestic travel helps to support the economy, and in most countries it generates far higher revenues than that of international travel. In 2020, countries such as Italy, Thailand and Malaysia offered subsidies, discounts and initiatives to encourage residents to enjoy trips within their own countries, boosting local businesses and communities.
The global rise in rural tourism is also allowing us to have more authentic experiences, with a plethora of eco-friendly accommodation options on offer that range from boutique hotels and guesthouses to farm stays and campsites. Whether you're looking for luxury or are on a budget, there are plenty of opportunities out there for you to enjoy a more sustainable holiday without travelling far.
The Future of Domestic Travel
Consumers are slowing down and embracing new ways of travelling that they may have never previously considered, with domestic travel allowing for more flexible itineraries and opportunities for slower-paced trips. Plus, less time spent on air travel means more time to be spent enjoying the destination itself, right?
While we believe that international travel will bounce back, the rising popularity of the staycation is only going to increase. This trend offers excellent opportunities for both travel providers and travellers themselves, and with Nezasa's TripBuilder, planning domestic travel has never been easier.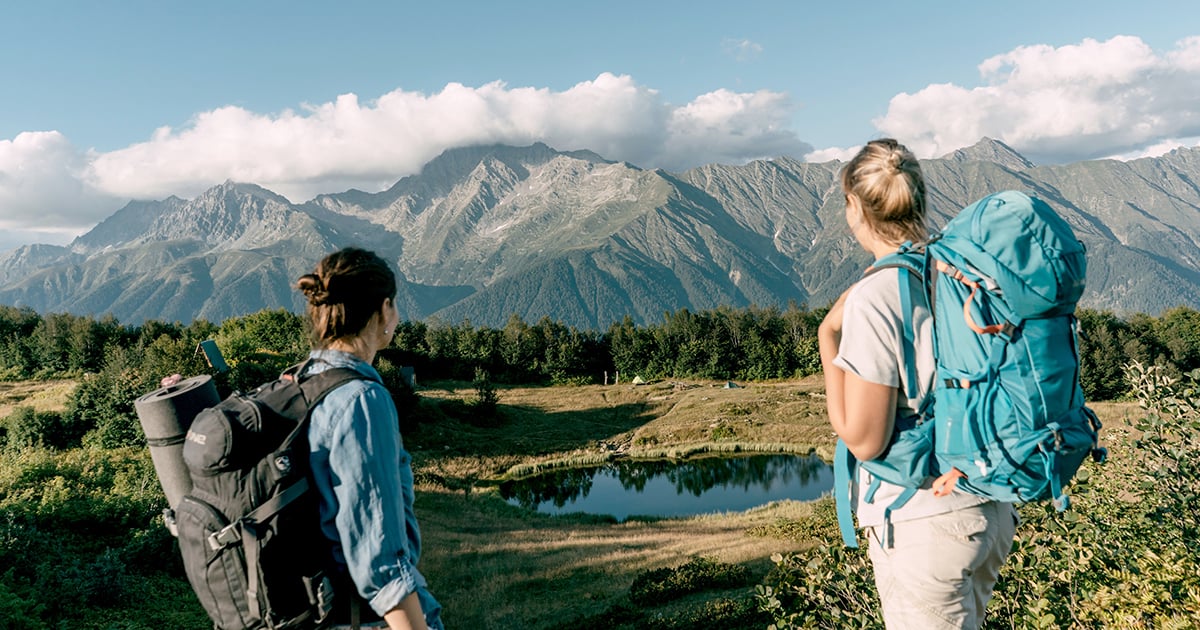 ---