Bike Tours for Travel Brands
Introduction

It seems fairly easy to understand why participating in a tour, particularly a guided tour, has become quite popular among city travellers and/or multi-destination visitors. This type of activity provide visitors with local information about the destination, and helps them better understand the history, traditions and culture of the destination they are visiting.
At the same time, bike tours have had a very positive impact on the tourism industry, with the cycling tourism sector valued at €44 billion in Europe alone, according to Tourwriter.
Moreover, using a bike as the main means of transport can change the travel experience remarkably, and that is why, in this blog article, we want to highlight some of the benefits of experiencing a bike/cycling tour.
So, let's get started! 🚴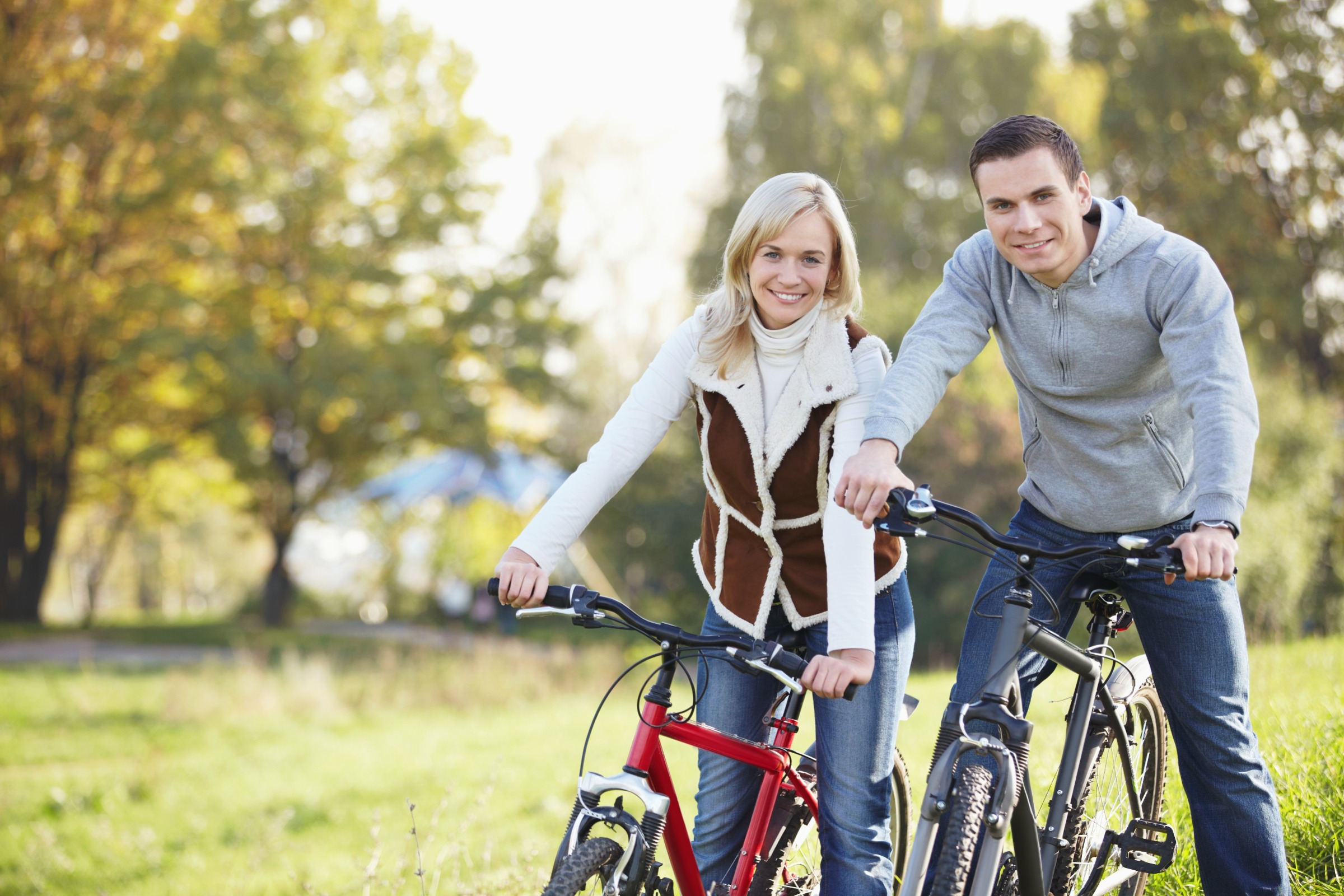 What is a Bike Tour?



A bike tour is a one day or multi-day tour that allows travellers to explore a certain destination by bike, be it:


an individual or group tour
a guided or self-guided tour
with the use of a rental bike or an owned one




Advantages of Bike Tours



Some of the advantages of using a bike during your travels, whether it is for a single day or several, are:


Staying active

→ Using a bike during a trip is not only beneficial to your health but to the environment, as opposed to using city transport such as buses or trains.



Being sustainable

→ Travelling by bike is not only clean and green, but also very practical since it allows visitors to get to places which they wouldn't normally be able to reach by car (i.e., pedestrian destinations, remote villages, etc.). More on Sustainability.



Slow travelling

→ Joining a bike tour without the rush of a predefined schedule provides travellers with a better overview of the destination and its surroundings by giving them more time to explore and enjoy their trip. More on Slow Travel.



Travelling Solo

→ Similar to Slow Travelling, travelling solo grants the freedom and flexibility to decide what, when and how to travel. Discover more on Travelling Solo.



Travelling in a Group

→ Ideal for travelling with friends or family, or even for socializing with other travellers/cyclists.



Meeting the locals

→ Interacting with the local people during a bike tour (for example during a break) gives travellers the option of getting to know more about the culture and way of living.



Cost saving

: You can experience far more and spend less by travelling by bike, since it allows you to save on costs, such as public transportation.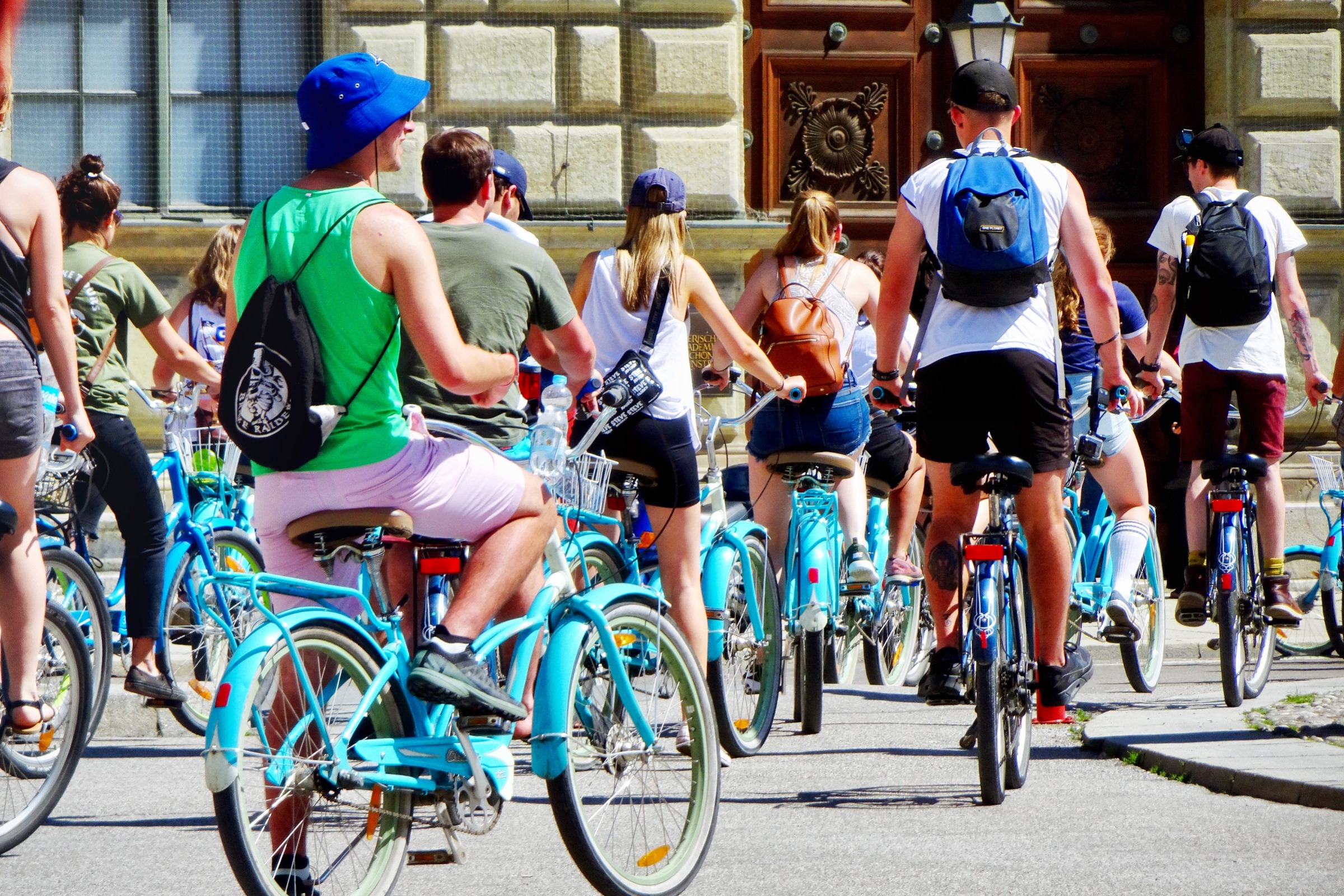 Types of Bike Tours

We already mentioned that bike tours can be individual or in a group, guided or self-guided, with the use of a rental bike or a private one, and the following are more types of bike tours that travellers can choose from when visiting a new destination.


Local / City Bike Tours - these tours usually last for a few hours or a half day (4h), which allows travellers to explore a city within cycling distance and get farther than they would by foot.


Regional Bike Tours - allow travellers to discover a region in one or several days, with the option of visiting different towns, villages or rural areas. Ideal to combine with dining experiences, local accommodations or other regional activities.


National or International Bike Tours - usually consist of a multi-day tour that requires accommodation services in combination with other means of transport, i.e., boat or rail.


Linear or Circular Bike Tours - a bike tour can start and end at the same point (circular), mostly used for day tours or city tours, or start and end at different points (linear), especially used for multi-day tours that consist of several phases.


How to prepare for a Bike Tour?

If your customers are willing to explore their next destination by bike, they might want to consider the following:


Duration of the Bike Tour: 1 day or Multi-day tour
Starting and ending point: Circular or Linear bike tours
Difficulty: Easy, Medium, Hard
Equipment: Comfortable clothing + Helmet + Fluorescent reflectors
Others: Accommodation possibilities (for a multi-day Bike Tour)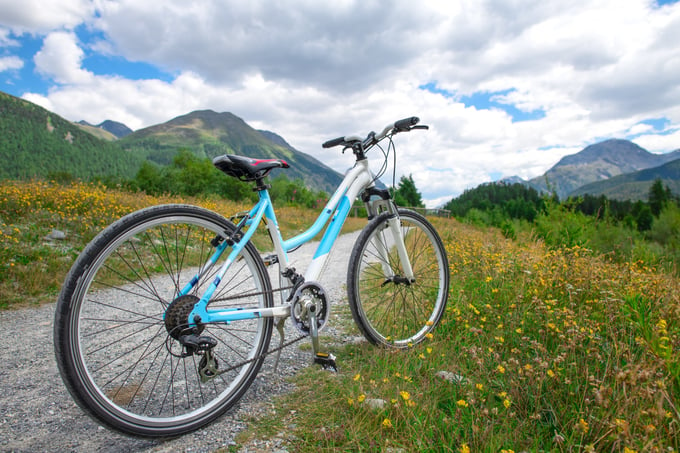 Already interested in planning a bike tour for your customers?
Get inspired by the following biking examples. 🚵


Tour Operators or DMCs that promote travelling by Bike

The following are some examples of Destination Management Companies that promote travelling by bike as the best way to discover a destination.


Etna Bike Tours offers multi-day bike tours and day trips - according to the biker's level - and for all types of cyclists. They promote environmentally sustainable tourism by supporting the local culture and traditions and respecting the conservation of the places they visit.


Discover Romania at the best speed possible - cycling speed. This tour allows customers to choose from carefully crafted experiences that take travellers deep into the Romanian customs, traditions, villages and vineyards.


An incredible cycling experience in Italy, from coast to coast. This road bike tour will take cyclists on a long and unique ride, from the Tyrrhenian Sea to the Adriatic Sea.

But that is not all. 😎

For travellers who want to experience a destination and book a biking experience prior to their departure, find out what Nezasa's TripBuilder is ready to offer. 👇


Bike Tours available on Nezasa's TripBuilder

Whether your travel brand offers package tours or multi-day tour itineraries, TripBuilder allows you to customise your itineraries by selecting from:


the number of travelling days ✔️
the number of itinerary stops ✔️
the different accommodation possibilities ✔️
additional transportation means ✔️
the available activities to book during their travels ✔️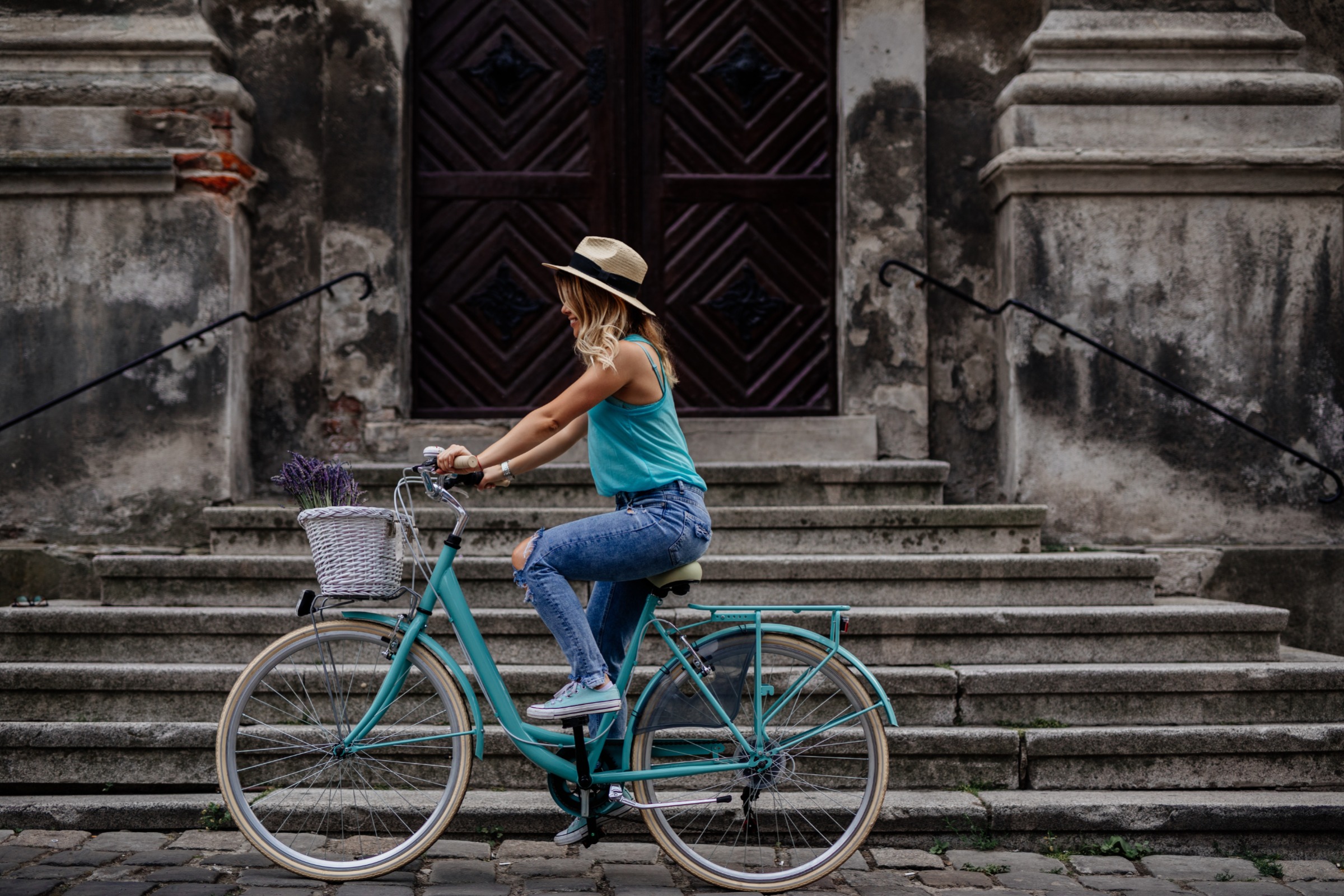 Some examples of these activities are:


Guided e-bike tour in Zurich
The best way to explore the most beautiful corners of Zurich is by electric bike - discover long stretches and reach unfamiliar spots quickly and easily!



Best of Munich guided tour by ConferenceBike
Discover Munich with friends, family and colleagues with this sociable driving experience! Together with your guide, you cycle through the city in a very climate-friendly way.



Discover the best of Stockholm on a private bike tour
This 3-hour bike tour will show you all the essentials you need to see while in Stockholm and more. It is the ideal way to discover the city when you're traveling with a small group, and as a private tour it can be customized to suit your preferences.



Half Day Sydney Highlights Bike Tour
Pedal past the piers at Walsh Bay. Keep those legs moving as you pass by Hyde Park and cool down pedalling at a leisurely pace through the Domain - the unfenced green space where Sydney's most important festivals take place.


If you have enjoyed discovering these travelling options, don't miss the chance to discover how to book these and other amazing activities by reading our blog on How to create Multi-Day tour packages or joining one of our Free webinars here.